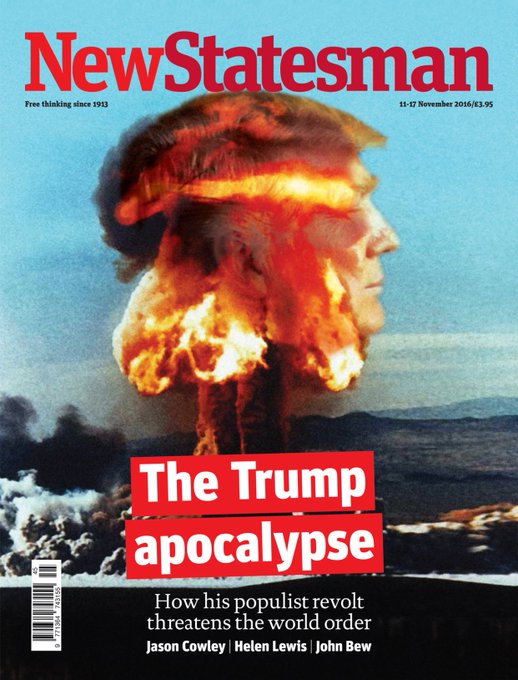 Trump wins - first we had BREXIT now this .
What will the 'New World Order'/Establishment do now ? They are still trying to prevent 'Brexit' and they will fight Trump in the USA. They managed to 'get' President Kennedy all those years ago . They have more recently got Saddam Hussein and Gaddafi murdered. What did the creature Hilary Clinton say;
"We came, we saw, he died !"
That is the sort of monster that the New World Order promotes !